by Yadira V. Calderon
I am obsessed with traveling, discovering and understanding life. I became the editor of a trade publication for the baking industry and visited most Spanish speaking countries. I did Logistics for the cement industry. I taught American Government in China. Everywhere I went, as a tourist or as a professional, I sought the opportunity to interact with families, experience commitment and going beyond the expectations to achieve that goal. I saw my education and curiosity as the means to an end.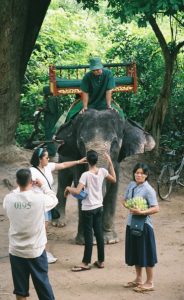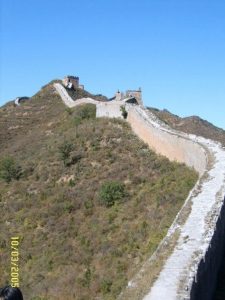 Six years ago everything was about to change and I did not know it. The drive, the push, the non-stop urge to climb Mt. Kilimanjaro or ride the Trans-Siberian train all became futile and senseless when my daughter regressed into autism from one day to the next. December 2010 forever changed my life and perspective.
The reality of autism in its beginning is nothing like the current representations in the media or what is taught by academia. Regressive autism is brutal, damaging and painful. My child was learning three languages, smiling, had eye contact, eating healthy and sleeping. In less than a month, it was all gone and the race began to figure out how to understand this unwanted newcomer.
Earning an income, traveling and building a safety nest for the future was no longer prioritized. The need to live minute by minute became the way to survive the meltdowns, being awake from 2 to 5 in the morning as your child screams for hours on end, vomits torrents of undigested food or hums incessantly.
Time passed and now that my child is in school I made the attempt to work 30-35 hours per week. The lack of flexibility from an employer is the biggest slap on the face. The extremes of autism do not exert control while I worked. The professionals that are trained to work with your child can only do so much based on the resources provided by the system. Since I had to work to earn a living and pay the bills, my child had to go to after school care. This is when the battle intensified as I moved from center to center seeking that committed organization that trains its employees, practices inclusion and acceptance.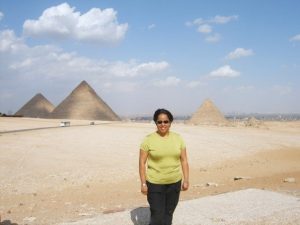 When my child's behaviors were no longer adequately managed by the care center personnel, I made the bold choice to quit the safe and steady source of income. I could no longer tolerate not knowing what triggered my child's behaviors and not being there to reassure her it would all be fine. Mom is here and let's work it out.
The hustling, surviving, living on a minimal income has been my peace of mind. I drop off and pick up my child. I create quality of life with very little. I know what is happening when she's not in school.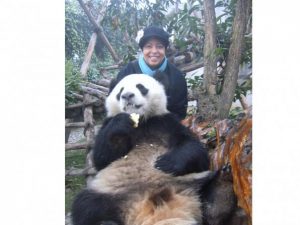 As parents we should not have to make these choices. But this is not the world we live in. Becoming the parent of a child with special needs creates extremes in our existence. If you are not humble, creative and learn to seek the support of those who survived it, you shall create an environment of greater pain and suffering. There is no remediation. There is no therapy. There is no alternative. Sole reliance on self love and your inner strength will guide you in this path. If you did not know you had inner strength, find it quickly, your child will need you very, very strong.
I am so proud of the fact my child is happy, healthy and is learning to love life. Being educated, working minimal hours and receiving government assistance makes me a better person. This current sacrifice is the greatest reaffirmation of motherhood and love I can experience. I know this will not last a lifetime and I still want to climb Mt. Kilimanjaro with my daughter by my side.
Yadira V. Calderon has two or three part-time jobs (retail store, supports adults with special needs and translations/social media). She has a M.A. in International Relations and Diplomacy, speaks three languages fluently, has lived in 6 countries and visited another 27.  
Yes,  Yadira is looking for flexible, stable and rewarding employment opportunities!
More details here:
https://www.linkedin.com/pulse/multimedia-mom-inspired-autism-yadira-calderon?trk=prof-post