As we get ready for our event Autism and Employability, we approach the press wanting to get exposure and let Tampa Bay know their involvement is needed.
Our latest experience…
– Sent note via FB to local reporters stating:
Help me invite Chick-fil-A HR folks!
They should participate in our event – Autism and Employability
They must #presumecompetence and realize that #Autismisnotscary
https://www.facebook.com/events/192420104495454/
Man with autism sues Chick Fil A for discrimination!  http://www.10news.com/news/national/chick-fil-a-discriminated-against-job-applicant-with-autism-lawsuit-claims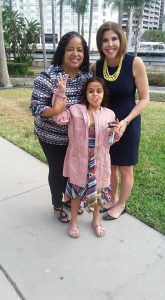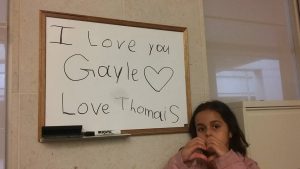 To our surprise, this morning we met Gayle Guyardo from WFLA News Channel 8​ in Tampa Bay. She interviewed us and a report will be shown this Wed Jan 18 –  AM and PM shows!
Lesson learned…   Persistence, Insistence… with a touch of controversy that ties into your reality, makes it happen!
We can do this…
#DisabilityinMedia #HollywoodInclusion
** We'll  be very surprised if Chick fil A participates in our event. We shall see what is going to happen with the lawsuit against them.