I will highlight and cheer for those who treat us with respect. Always! It is so important to give feedback and communicate with those who respect your needs, strengths and weaknesses.
I will also highlight those who do not respect the fact we are members of this immense planet and for one reason or another, seek special treatment.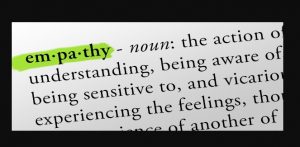 What happened? Another learning experience at the park…
Kids all over, screaming, having fun, little groups here and there. My kid is by herself. Sometimes I can tell she's fine with this reality. Other times she's not and she goes out there and asks, do you want to play with me. My heart melts every time I hear her… 3-6yrs ago, she could not do this! Now she can. Now she has power. Now she has the tools to engage, socialize and learn from others, while they also learn with her.
She approaches this  group of kids… They all know each other. A couple of them were receptive to her request. Others ignored her – she does not like this! One flat out rejected her and began to make weird noises towards her. Of course, this bothers her and I remind Thomais — just ignore him. But she can't!!
No one likes to feel rejected. In her case, as with many, instead of focusing on those who showed receptiveness to her request. She focused on the rejection. I let her be at this point. She has to learn to figure this out and I will not always be around.
She started to make noises at him as well and called him a bully. I laughed because I welcomed this original approach (that she can do now!) and she was being a kid.
It all turned messy when the boy decided to call her an idiot. Oh no I thought. And her reaction was pure emotion, sadness and she ran away from the group. She screamed: "No one had ever called me an idiot. Why did he do this mom?"
I reminded her: "You are not that. You are an incredible young girl. You are loving. You are fun. Go talk to his mom."
Before she reaches the mom, his sisters start screaming… "He cannot help himself. He has a heart condition. He always does this!"
I am livid… A young boy with a disability who has not been taught to respect others and is being allowed by the adults in his family to say whatever he thinks. And his relatives are protecting his actions under the premise of lack of control and a heart condition.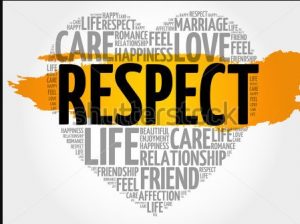 I tell the girls. Excuse me, understand something; he has a disability but that does not give him the right to treat others like he just did. That is wrong. The girls kept insisting his heart condition is responsible for this.
I said no, that is not true. My daughter has autism and I teach her to treat others with respect. We do not use her autism as an excuse to cover up the challenges and many times, the lack of  filter in what she may say.
By now, Thomais reached the mom. She told her. The mom did nothing.
Thomais returns to the group and the girls made the effort to talk to her and include her in the brief game. I thanked the girls for their efforts. I reminded Thomais, let's move on, look the girls want to play with you.
The young boy who insulted her stopped saying the insulting disrespectful word after I asked him to do so.
My heart is still heavy remembering her face, her disappointment and once in a while when OCD (obsessive compulsive disorder) tries to take control of the day, she brings up that event.
I will continue to remind her — we all have challenges, we all have super positive traits, we must always be respectful of the differences. It will be very boring if we were all the same. You are a person, you have a heart and a soul  — autism does not rule your existence, please remember that.
My wish… That other parents of children with a diagnosis share similar messages, regardless of the challenges. Our kids' apparent limitations cannot stop them from being amazing beings and it cannot be an excuse to mistreat others. None of us should accept that.