COMING SOON – ART, BANDANAS, T-SHIRTS FOR SALE IN THE SHOP!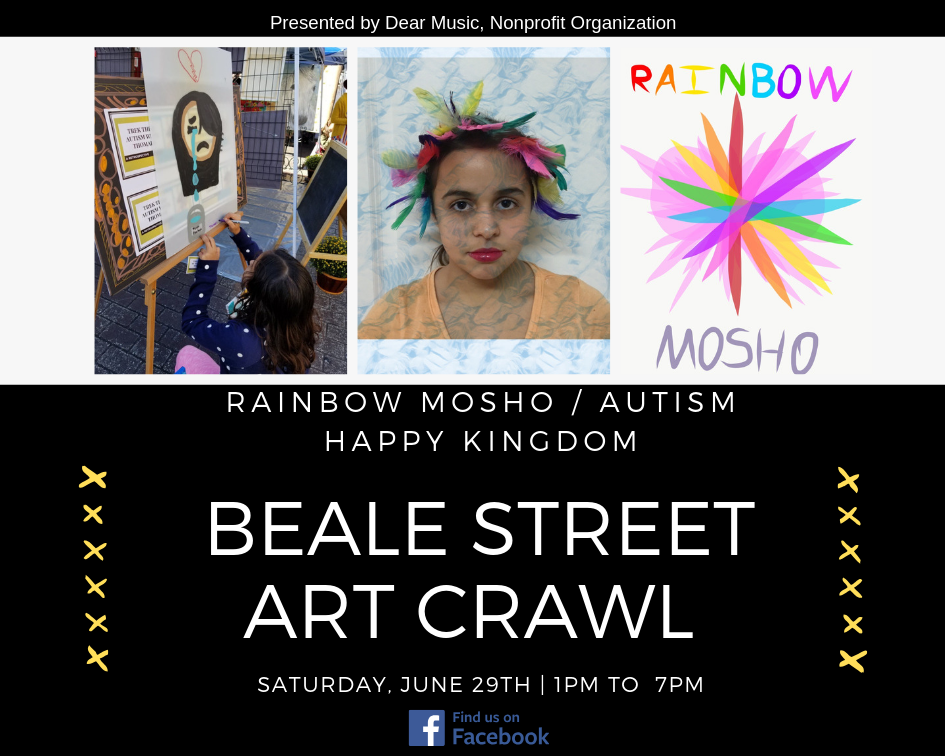 WHO IS RAINBOW MOSHO?
I am Rainbow Mosho and my real name is Thomais.
I am an artist. I have Autism and my brain sees things differently. The ideas that pop in my brain are my inspiration. Yes, they are different from what other people may think, feel or see.
I created a beyond unique alphabet where I combined two elements that began with the same letter. For example, broccoli bear and queen quail are big hits. My favorite is Rainbow Rabbit = ME!
Recently, I shared with my mom that I used to see rainbows… and I created a drawing of a rainbow coming out of an eye… It is captivating and people ask if I still see rainbows. Not any more because my interests continue to jump on a weekly basis.
I live life thru my eyes.
I share my emotions thru my eyes.
As time passes, ART keeps me balanced as technology tries to influence more and more my days.
The art created for the series Techno Life reflect this.
Art created by individuals in the autism spectrum must be highlighted throughout. Our ideas many times surpass what our fellow humans can see. Art allows us to transmit these powerful messages.
CLICK THIS LINK TO VIEW:
GERMANTOWN ART CRAWL IN NASHVILLE
She did it… Rainbow Mosho brought her art, placed it on the walls, shared her business cards, talked about her art and the story behind every creation. It was incredible to see her owning the experience and wanting to be a part of the process.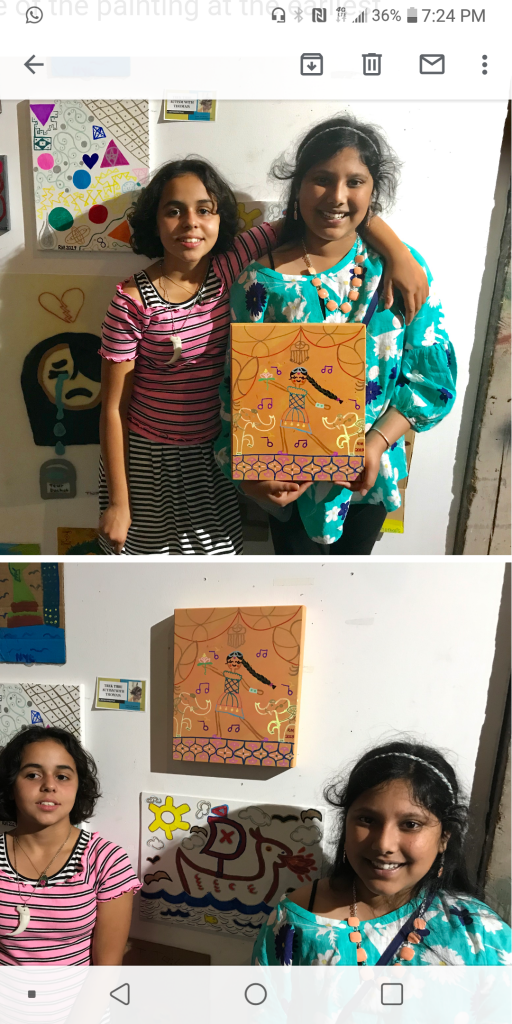 Support from the community and loved ones made it way easier than we thought… Greatest highlight — Abinaya her friend and family arrived as a mighty surprise and were shocked to find out she was the muse for one of her paintings. The Indian Girl was created after watching Abi dance her beautiful Hindu dance… and Thomais had to create what she saw and what remained in her brain.
This was her sale of the night. Unexpected. Thrilling. Empowering. An artist building a powerful bond with a muse. Learning this at 11yrs old is timeless and priceless.
Other highlights – sharing her dad's art and logo created!

Official entry @LuxembourgArt Prize
TECHNO FUTURE 2019

Inspired after watching #PBS show about Greek Art
WWI School Project
GREATEST ALPHABET BOOK
2019 is not over yet… and I cannot stop creating!
Rainbow Mosho's art was exhibited in Cairo, Egypt (March 2019)
Inspiration in 2018 – Transitions, Changes, the world around me inspires me…
Raw emotion – understanding consequences
Read here about Entrepreneurship and Inclusion = Good Business after an empowering experience at Beale Street Art Crawl in Memphis (October 2018)