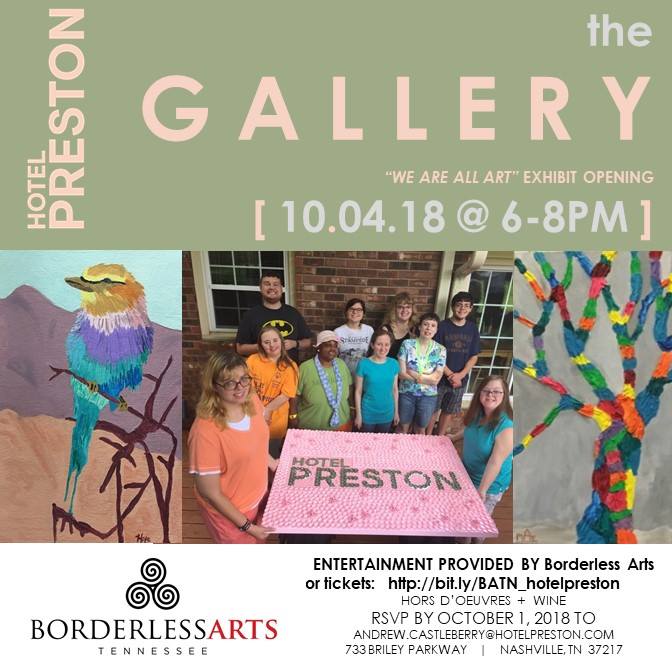 Join Borderless Arts Tennessee and the Teapot Diplomats during the Opening of the Exhibit "WE ARE ALL ART"!
Thomais painting "DREAMS OF BRAZIL" will join the creations of countless marvels with diverse abilities.
Get your tickets here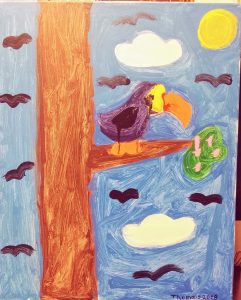 Thu, October 4, 2018
6:00 PM – 8:00 PM CDT
LOCATION
Hotel Preston
733 Briley Parkway
Nashville, TN 37217
All paintings are for sale. Money for the sale of Thomais's piece will be donated to Borderless Arts Tennessee.