The media is overwhelmed, reacting to the inclusion of a muppet with autism. If it only was that easy in real life…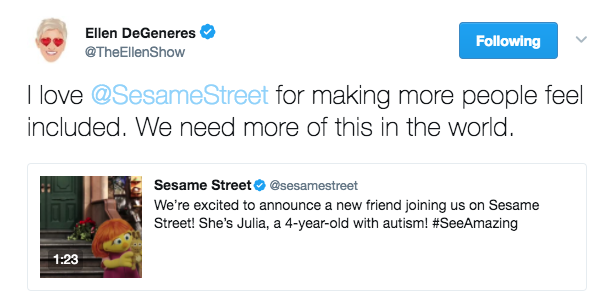 @Ellen DeGeneres tweet is reflective of the vague words used by most media outlets – –  People make people feel included I dare to add, not a muppet!
The effort and expense used to create this new character is immense. Many fortunate individuals are a part of this project. I am very glad parents of individuals in the spectrum contributed.
My issue with the new characters lies with the words shared by my daughter in the spectrum. As soon as she saw the picture (I swear I had not made any comment to her or she had not heard me say a thing about it) she says:
 "

Ridiculous! How can a frog have autism?"
She insists:  

"Autism is not scary!" And reminds me she wants her own reality shown!