Enchanted Blossoms – Postcard
$4.50
Postcard – glossy
5.5×5.5
* Sturdy
* You can frame it or put a stamp on it and mail it!
* Collect one, collect them all!
SHIPPING/HANDLING INCLUDED (USA and PUERTO RICO only)
International shipments –  CONTACT US! email:  autismhappykingdom@gmail.com
Available on backorder
Description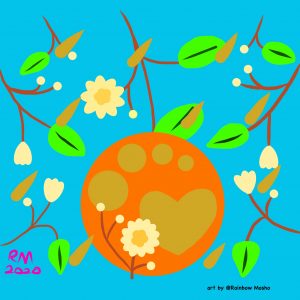 Inspired by a dress with oranges… a reminder of the years she lived in Florida!