Description
When you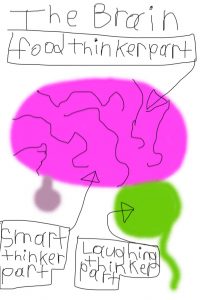 are 9 years old, you are no longer considered a baby… at least physically!
Thomais is aware of the changes taking place inside and outside of her body. The changes make her laugh and sometimes, they scare her. She asks many questions and family members remind her this is normal and part of growing up.
Immerse your family in this wonderful book – laugh, think and most of all, ask questions and get answers. This is a great opportunity for family time and to remind everyone we must love and respect our bodies.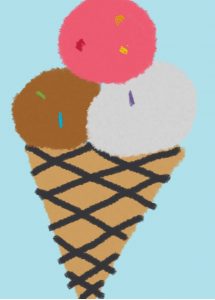 Thomais V. Moshopoulos was born in Athens, Greece in 2008. She was developing like any other kid but at 36 months she had a massive regression and autism became a part of her life. She loves dinosaurs, whales and at times she believes she's an encyclopedia and loves to share what she's learned.
Dyslexia tried to challenge Thomais and thanks to an incredible tutor she learned to read in 2017. Her drawings and words express the greater discoveries she's making.
Click HERE to watch Thomais' latest interview with Laura Harris from WFTS ABC News Tampa!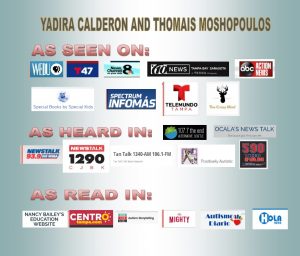 Yadira V. Calderon has been eating, breathing, sleeping, challenging and accepting autism for the past five years. She is a dedicated warrior, advocate, radio talk show host, director of short films and co-author of the soon to be published – Autism: The Happy Kingdom. She holds a M.A. International Relations and Diplomacy, speaks three languages and has lived in six countries, having traveled to another twenty-seven. Her friends know she is determined, persistent, positive, creative, open-minded and realistic, she believes these attributes prepared her to become the mother of nine year-old Thomais.
Yadira has worked as Editor for Trade Publications – Meat and Baking industries; Logistics- Cement Industry; Part-time Professor in China; and Teacher Assistant in 3 middle schools – ESE classrooms. She provided support to adults with diverse abilities and worked in a retail store.
NOTE: Personal information will not be sold, shared!