Description
TITANICIA
THE STORY OF A YOUNG GIRL SHIP
BY THOMAIS V. MOSHOPOULOS
Thomais has autism and dyslexia.
At school she saw a video about the Titanic.  Recently, she saw this movie  – Titanic 1953 Drama | History
And now, she created her own version –  Titanicia…
She did her first self portrait in July 2013 – after Mrs. B taught her how to hold a pencil correctly in 3 days.
She learned how to read and write full sentences —  like her peers during March 2016-March 2017 — thank to Mrs. Katie!!!
Thomais welcomes your comments. She asks that you excuse her spelling mistakes and to please share this page…
Click HERE to watch Thomais' latest interview with Laura Harris from WFTS ABC News Tampa!
NOTE: 1 in 5 children in the United States has dyslexia. 

Not all states recognize or provide training to teachers to ensure early recognition and the use of multisensory methodologies. 
This has to change.
Contact: autismhappykingdom@gmail.com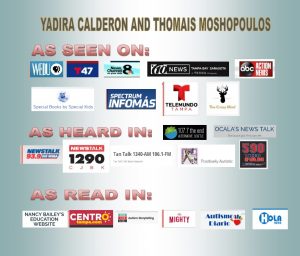 *Thomais and her mom Yadira were featured in WEDU PBS Broadcast – Autism Town Hall Meeting – Breakthrough to Hope – Watch it here: www.wedu.org/autism