Thomais is on the autism spectrum. She's discovering the world. She shares her interests and sightings.
AMBASSADOR = a person who acts as a representative or promoter of a specified activity.
Thomais proclaims she's the Ambassador of Autism Tourism.
Thomais shares the ins and outs of traveling with a diagnosis. Traveling can be fun with autism and different locations, situations bring out specific challenges. We'll find out:  what works, what may not, how to prepare for a trip, how she learns to deal with autism and not letting it control the outcome of the experience.
Parents, Academia and Therapists can share autism, traveling, discoveries, fun and challenges from their point of view and knowledge acquired.  Thomais speaks from first hand experience and she's fun.
Embark on this beyond entertaining chapter – all kids, diagnosis or not – will enjoy Thomais' discoveries!
* Invite Thomais to visit/tour/report about your facility – Contact:  autismhappykingdom@gmail.com
Sunset Beach – 1800 Gulf Road, Tarpon Springs, FL USA
This is a small, intimate beach. Its name says it all – perfect to watch the sunset.
Pros: Fun, Small, easy to keep track of your loved ones, bathroom, shower, playground, parking, wildlife (birds). Plus: boat launch area, pavilion, picnic tables, benches, grills, volleyball court, scenic platform. Shaded areas.
Cons: Not practical for wheelchairs; if sensory issues are heightened – bring water shoes  (many rocks), can be windy!
If your child wanders, place is small, easy to implement your safety plan.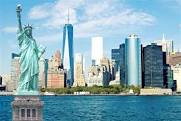 COMING IN APRIL 2018 – VIDEOS AND FULL REPORT FROM OUR VISIT TO NEW YORK CITY! Read more here
CENTRAL PARK ZOO, HOTEL, UNITED NATIONS, AMERICAN MUSEUM OF NATURAL HISTORY, FOOD, SUBWAY RIDES AND MORE!
 Thomais V. Moshopoulos was born in Athens, Greece in 2008. She was developing like any other kid but at 36 months she had a massive regression and autism became a part of her life. She loves dinosaurs, whales and at times she believes she's an encyclopedia and loves to share what she's learned.
Dyslexia challenged her. Thanks to an incredible tutor, Thomais learned to read in 2017 at 8 years old. She's beyond thrilled with the greater discoveries she's making.
Thomais is the author of The Story of Thomais, The Milky Family, My Body Changes?, Pinocchia, Tinderella, Titanicia.