The Ambassador of Autism Tourism made it to this incredible town one more time… Yep, we could not stay away for long…
She conquered… She surrendered to the marvels of Chattanooga…
We had to… The town screams take me, I'm all yours!
How? Why?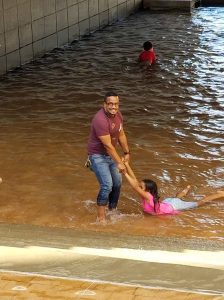 When you have a 10 year old, full of energy, curious yet also with fears… Chattanooga will delight and appease.
Chattanooga will entertain and force you to discover.
I've said it before… Nature is the force that drives this incredible town. It guides the interaction a family can create in its open spaces.
A family with a child or adult with diverse abilities can find its little corner or take over every open space it offers.
I will insist… Just own your experience. Plan A and B and C, etc is always a good idea — you know what your kids/adults can or can't handle. Keep seeking quality of life — whether it is 5 minutes or 5 hours.
Our favorite stops this time:
It has been Autism Certified – this means personnel has been trained and consideration, respect, tolerance, empathy is available to all…
The designers of these spaces get all my respect. What a great flow, how hands on everything is and the reminder we must take care of our environment is obvious everywhere.
The Ambassador can show anxiety in new spaces, with new sounds. We are so proud of her… today, it was all welcomed, handled, survived, enjoyed. Many factors were at play – she's older, she had previous activities to release anxiety (IMAX Theater, pipe cleaners craft and Orbeez) and we talked about it. She did it. She saw everything. She enjoyed it all – even those areas with intense sounds or enclosed spaces.
I'm a proud mom. This is why I strongly urge all of you to visit this spectacular place stat!!!!
This powerful organization in partnership with the Tennessee Aquarium gave free tickets for families to enjoy a movie in the IMAX Theatre and access to the River and Ocean Journeys of the Aquarium! Beyond thankful we are!
The cute mouse – Cheesey – made with pipe cleaners – provided hours of entertainment and incredible stories will be told about its valiant approach to life!
Creative Discovery Museum – we plan to be there soon!! Was present with a great hands on activity!
We love their pulled pork!!!
Always good and jovial service… Tasty comfort food. Close to everything. And Cheesey was the star!
Walnut St Bridge
In the heart of it all… So much to offer. Limitless beauty!
Thomais witnessed an accident on the bridge – something her brain had never seen in real life. She was impressed. Shocked. She wanted to help. There were many details that had to be explained – several times!
Exposing our kids to real life is a must. Explaining what can occur. What the expectations are is our obligation as parents. Keep it simple or be as detailed as you need to be. But keep the communication lines open.
Riverwalk and The Passage – Water Fall Stairs
Our day ended with peace, calm, delight, wonderment and many questions… Beyond thankful!!
When can we return? Why is this place so special? Yes, at times it feels magnetic and you want more…
On the road back home…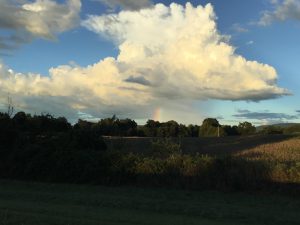 a distant rainbow…
the reminder we must keep dreaming and making it all happen…  Why? Because it is possible… Thank you Chattanooga…