The month of April is considered the time to highlight all things autism.
In our life, every day of the year is the moment to do so. But we move along and we sought opportunities to share a variety of messages that help others understand what autism can be about in our home.
BTW… It can be completely different in someone else's home.
What we have in common is the diagnosis. We have in common many of the challenges. We have in common the desire to help our children have a better life and achieve the best they can, at all times.
I thank every individual and organization that opened the door and allowed Rainbow and I to share truths, dreams and frustrations.
More please… it is needed!!
Disability Insider shared my story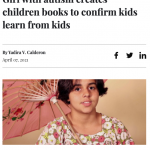 FACEBOOK LIVE – APRIL 2021
Every Sunday in April Rainbow discussed a different topic. Never ending support, all age groups, all realities. Thanks!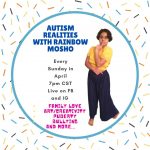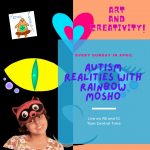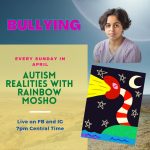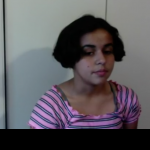 Rainbow illustrated and co-wrote this book – MY BODY CHANGES – IN 2017 — Fun introduction to the physical changes kids experience, from the perspective of a then 9 year old artist and author with autism.